With his
tweet thread
of Trump tweeting a horse picture.
Trump Tweets this Picture: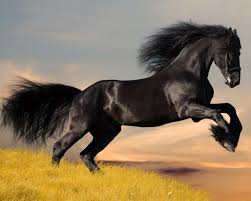 MAGA: THIS IS THE MOST BEAUTIFUL HORSE THAT WAS EVER CREATED
LIBS: YOU SHOULD BE IN JAIL, THE HORSE DESERVES BETTER
CNN BREAKING NEWS: President Trump tweeted a horse that was probably thinking bad thoughts, our panel discusses after the break.


MSNBC: President Trump tweeted a picture of an Arabian horse, clearly a dog whistle to his Islamophobic base
Feminist Twitter: Why does the horse have to be a male? This is just another example of Trumps war on women.
Huffington Post: How Stallions are hurting transhorses.


More at the link.